AEDs (Automatic External Defibrillators), when used within the first 3-5 minutes of a person suffering a Sudden Cardiac Arrest (SCA) can dramatically increase a victims chance of survival.
​Our AED's are designed to guide even untrained individuals through the basics of CPR, rescue breathing and external defibrillation.
KIPS has a great range of Defibrillators to help you to respond to Sudden Cardiac Arrest in a variety of locations.
They are designed to be reliable, simple and easy to use by any rescuer.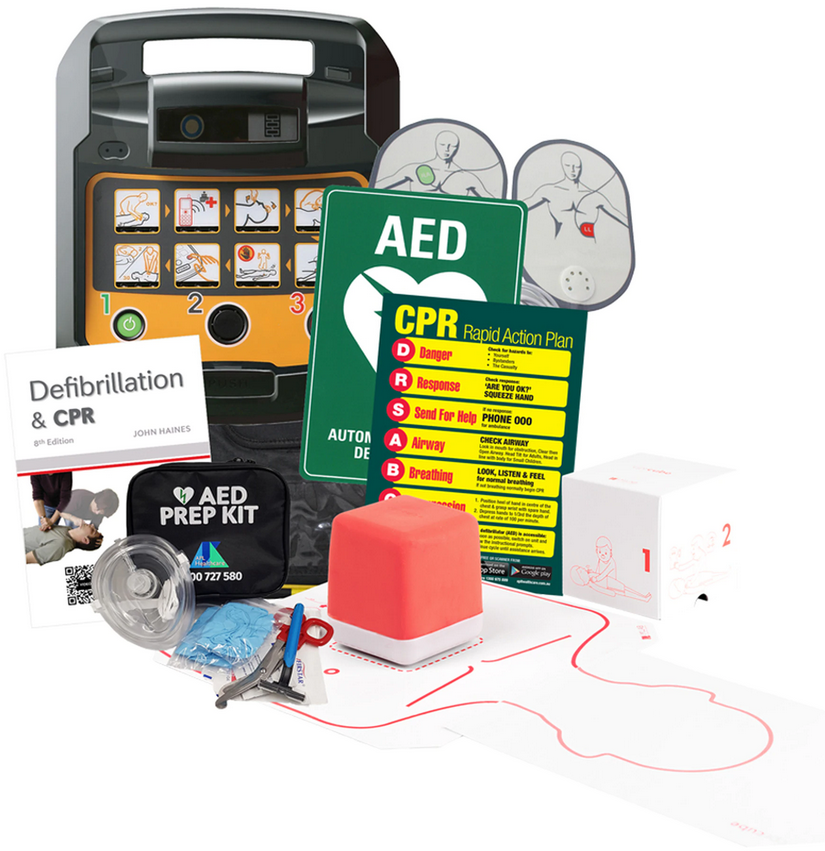 Please watch this video clip:
HeartOn A10 AED $1995.00/RRP
Please contact us if interested or for other products.